Chicago PR Firm Connected Way Beyond the Windy City!
We're a Chicago PR firm with media connections far beyond The Windy City! You've found the right place if you're searching for a experienced communications and public relations media professionals who understand how to make news in your local city, major market, or nationally. We have strong relationships with national reporters and can penetrate any media market to connect with and help local journalists tell your story. The team at Michelle Damico Communications makes news that generates results for B2B and B2C clients in outlets like  The Wall Street Journal, Forbes,  Entrepreneur and Associated Press and others.
As your PR agency, we connect you to reporters in major media markets and create news angles that land you stories in local and industry trade outlets.  Michelle and her team act as your in-house public relations team, helping businesses and nonprofits establish deep reporter relationships so month after month, your company will bask in the media spotlight.
We're bold. We're fearless. We'll hustle to tell your story.
Making national news takes time, persistence, a deep media network and the know-how to work with reporters and provide quotable experts at the right time. As your PR agency, we work with you to position your expertise and monitor media for trending stories in your industry. We'll prep your CEO with media training so she aces all interviews.  Once you make news, we'll help you take advantage of your headlines by extending your reach on social media,  showcasing your leadership  to followers, customers and stakeholders.
Your Brand's Ardent Advocate
You know your services, people and products better than anyone. Now let us work with you to tell your story to the right audiences, the right way. As your in-house PR consultant, we're following headlines minute-by-minute, connecting with reporters and looking for the right angle to share your story during the busy news cycle. That way you can focus on growing your business.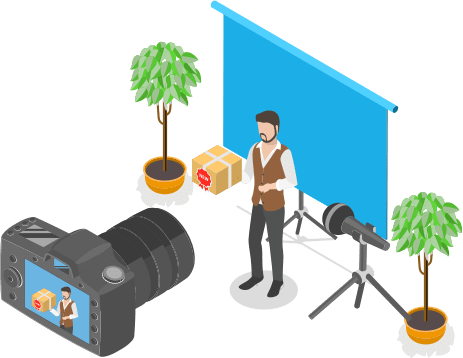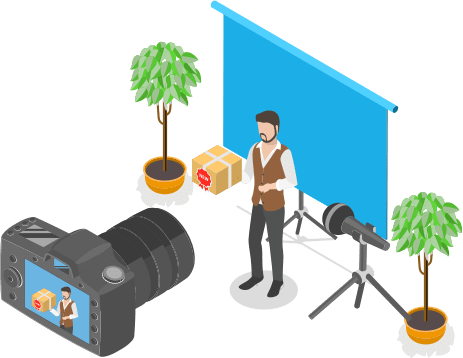 When A Reporter's Happy,
Clients Are Too!
We are former journalists, so we know a good story when we see one. We're also friends with reporters, because we used to work alongside them on news beats. We understand the challenges they face and they know we won't waste their time. The team at Michelle Damico Communications has built a reputation for being efficient, responsive and getting them only what they need. Persistent, but never obnoxious, our team works well with reporters and our great relationships with the press prove it.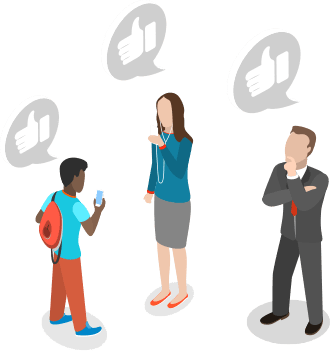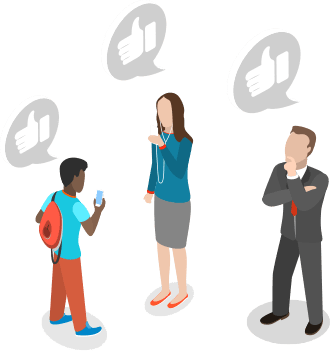 Passionate, Personal, Hardworking. That's Michelle!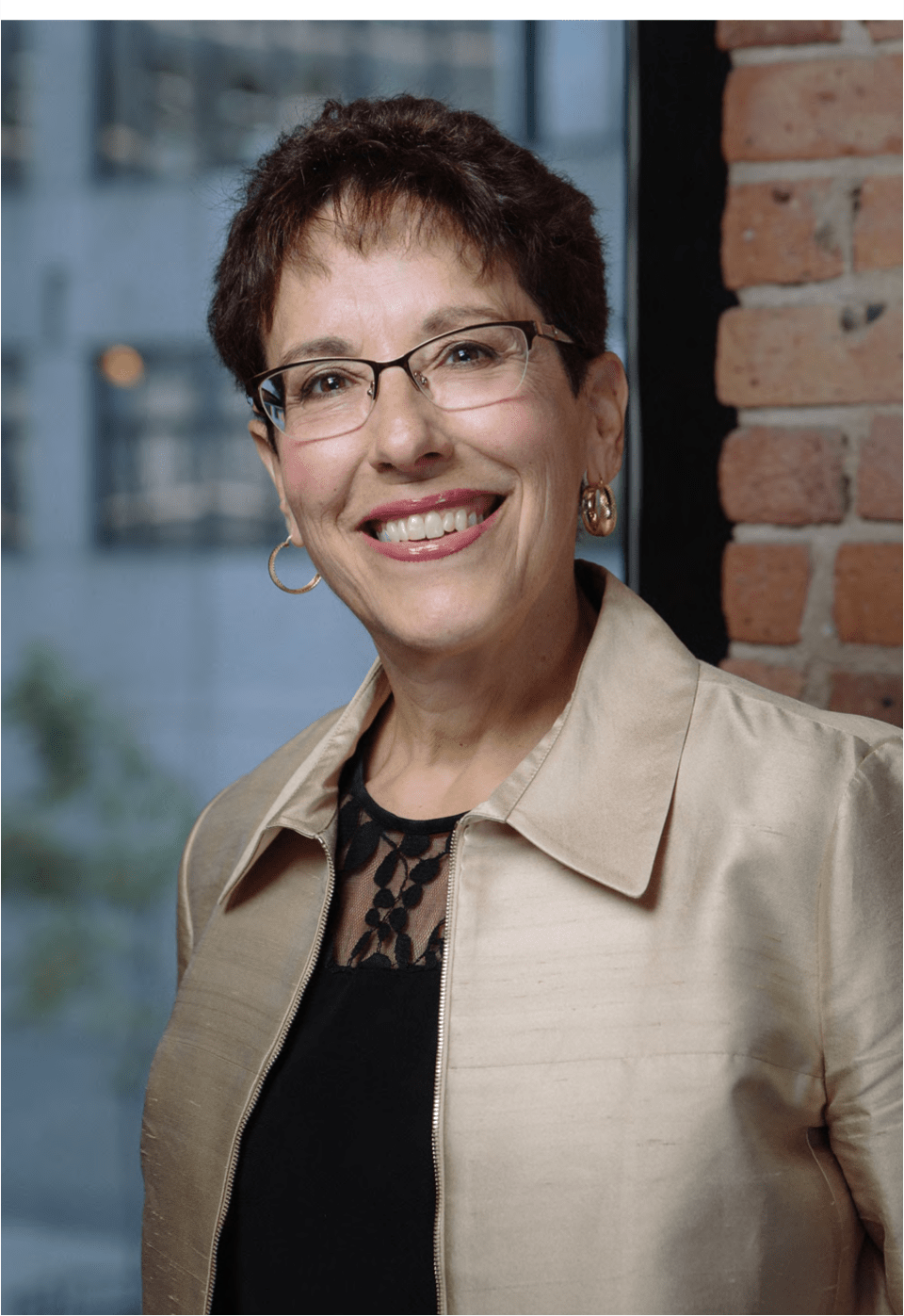 With an award-winning career spanning more than 20 years, Michelle Damico has the expertise and passion for storytelling and finding the right news outlet to convey your message. After working as a reporter and newscaster at major Chicago radio stations—WXRT, WBEZ and WGN radio––Michelle brought her love for storytelling as she transitioned into marketing and public relations. Her journalism background is invaluable in bringing your news to life. With years creating punchy, attention-grabbing stories for radio, Michelle knows how to attract consumers with short attention spans.
Michelle's PR management experience spans the public and private sectors, including leadership roles in government and politics, as well as integrated marketing and PR firms. She's led teams serving clients in finance, technology, nonprofit, healthcare and retail industries. Michelle managed PR campaigns for IT startups later acquired by corporate giants in homeland security, travel, insurance and financial services. Her news placements in the New York Times, Wall Street Journal and industry trade outlets generated sales leads, built momentum and caught the attention of C-Suites executives at Google, Comcast and IBM, to name a few. With her team, Michelle has built a reputation for innovative thinking and continues to stay ahead of the ever-changing communications landscape.
Our Clients Are Passionate, Too!
In just your first month with us, you have already helped us a lot. It's awesome to have you on board!

- Partner, Private Equity Firm

The skill set your team brings is a unique thing. I finally have news I can talk about in our company. Your collaboration is wildly valuable to me.

- Chief Marketing Officer, Nationwide Logistics Company

Our news coverage for our first press release was the best, broadest and most relevant news we've ever had. We have not ever seen our news placed in all five of our priority outlets. And the fact that all five of those outlets picked up our news on the exact day we needed it is extremely impressive.

- Private Equity Firm Founding Partner

For the past seven years, VHT Studios has had a special partnership with the team at Michelle Damico Communications. Michelle is an invaluable member of our team, who knows the ins and outs of our business as well as our most veteran employees. She has helped us dramatically grow our business by getting news stories placed in real estate and business media. Thanks, in part to the media relationships she's built for us, VHT Studios has become a well-known and respected brand name in the residential and commercial real estate industry. Our executives are seen as the thought leaders in our space. I cannot sing her praises loud enough. You'll be very smart to hire her firm to showcase your products and services and to elevate your company's thought leaders and subject-matter experts.

- Mike Montgomery, SVP, Business Development

"Michelle is someone that becomes a professional colleague that you can turn to. Through our work together we have developed a strong friendship as professional women in the marketing, branding and communications field that is even more valuable personally and professionally."


- Sherrie Medina, Director of Marketing and Promotions, Midway Partnership

"Through stories in the Wall Street Journal, as well as articles placed in Chicago and national news outlets, Michelle has contributed to our firm's success."

- Founder, Wealth Management Firm

"PR gets more traction than anything else we do. PR is making a huge difference among audiences that need to know who we are. We're being asked on panels and interviewed about things we would never have been asked to talk about a year ago, because of PR."

- Director of Marketing, National Logistics Company

"I very much appreciate how plugged in you are and how you only bring us stories that are so right for us."

- Midwest Bureau Chief, National Business Network

"I love Michelle!! She is a content strategist with the heart of a storyteller and a great thought partner. Her expertise is built on generous listening and emotional intelligence, that connects with the work in a way that creates strong and powerful results."


- Sherrie Medina, Director of Marketing and Promotions, Midway Partnership

"Whenever MDC wins news coverage for VHT Studios, our web traffic spikes and we get a sustained boost in orders and partner inquiries. Michelle has a deep understanding of our business, and her vast media network helps us get great headlines—not just in Chicago, but nationwide."

- Brian Balduf, CEO & Co-founder, VHT Studios

"I am thrilled with what Michelle Damico Communications accomplished for One Hope United. She has gotten more news coverage than any of us had hoped for."

- Anthony Ruth, Senior VP, Marketing, One Hope United