Public Relations for social enterprises can be an effective and affordable way to communicate impact.
Are you're considering using PR to spotlight the work of your social enterprise and find new revenue, clients, partners, customers or stakeholders? If so, these seven tips provide guidance.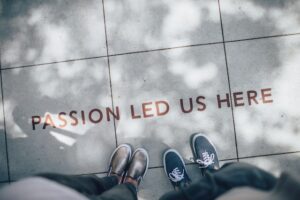 Is the term,  social enterprise new to you? Many of our clients – whether nonprofits or businesses —  are doing great work that intersects with purpose, passion, and profit. Their work makes an impact and benefits their communities or industries. They are offering a product or service that generates revenue to support a mission that leads to social benefits. 
The guidance provided below applies, whether you're a non-profit or a for-profit organization.
CEOs may think it's difficult to make news about social entrepreneurship. So my message is, Change your thinking! Because it's definitely possible. My PR agency in Chicago has spent decades making news and elevating profiles for organizations leading social change. Whether you're amplifying the good work of a social cause or shining a light on a sustainability-minded brand,  these tried-and-true PR best practices will generate buzz and help you attain sustainable revenues.
Consider the Unconsidered 
A routine process or a regularly scheduled event may not be news to you or your  company / nonprofit. But if your community has never heard about it, it's newsworthy. Something as mundane as an annual certification could attract the attention of a curious news editor.  
Here's something that really happened to one of our clients: Nearly every business  applies for professional certification programs. The certification demonstrates their high standards and compliance with industry best practices.  Winning an industry certification is a feather in your cap and something to share, so your potential customers know about it. 
So one of our first tactics was writing a press release about our client winning industry certification for their social enterprise, which provides job training people with developmental disabilities interested in entering janitorial services.
While this janitorial industry certification may not be earth-shattering news in many outlets, it's still significant! Why? It's a milestone. And it's speaks to the quality of your services, which is something that matters to the people who may hire your social enterprise. Those decision makers often turn to industry trade publications for news and resources 
Make it Relevant with Timely, Trending Messaging
In any press release, we connect a client's expertise with trending and timely news. For the client's annual cleaning certification news release, we latched onto hot topic: Office cleanliness amid ongoing fears of exposure to Covid. Working in a safe and clean environment was and still is a hot topic as several Covid variants rampage through communities. 
Masks, wipes and hand sanitizer now have a hovering presence in the office and in employees' mindsets. As more and more employees return to locations, they want assurances that their office maintains extreme cleanliness. Writing a press release about the industry-wide sanitary standards our client follows is a relevant issue for journalists as well as stakeholders.
Find the Right Media Outlet for Your News
Take the time to research all possible journalists who write about your area of expertise. Sure, you'll want to target local business reporters and legacy news outlets. But go one step further! Think outside of the box. There are dozens of trade publications that specialize in industry topics and are eager to hear fresh voices. We found Cleaning and Maintenance Management Magazine and "pitched" our client's social enterprise news. We suggested the editor consider a profile of one of the client's well-trained and charismatic veteran janitors, who happens to be a person with different abilities. 
A trade publication like CMM Magazine doesn't often hear from nonprofit social enterprises. So our client's story was unique. The editor liked our pitch, sent us questions, and we provided answers via email. Our client was extremely pleased with the final story; you can see it here. 
There are trade outlets, podcasts, and online media that cover a wide universe of topics—you just have to know how to find them.
Don't Stop with Just One — Seek More News-making Opportunities
News outlets often welcome expert insights and contributed content. We scoured CMM Magazine's website, and learned they accept contributed essays. So we offered the CEO's point of view about why facilities managers should hire people with disabilities for janitorial services. See the guest essay, which appeared in mid-August, 2022.
Once you make news, it's not one and done. Your job isn't over. Now's the time to share your news with stakeholders, social media followers, board of directors, friends, and family. Encourage them to share and repost so their followers see your news. Remember, get your news out far and wide to your future business leads. And use the right hashtags so your most interested prospects can easily search for you.  
Go Old School — Print That News
A crisp, old fashioned print-out of a newspaper article or trade article that you're quoted in will impress visitors to your lobby or employees getting coffee in the office kitchen.  Print, frame it, and hang it on your office's wall. It's something to take pride in! 
Bring those printed copies to sales calls, or have a stack available for folks stopping by your trade show booth. You want your prospects to see that you're a sought-out expert, which build your industry credibility.  
Leverage your expertise by speaking at trade shows. By leading conversations at industry events, you're further strengthening your personal brand and industry credibility. Plus the networking can lead to new business! After our client was featured in a cleaning industry news outlet, we used that article to demonstrate his leadership and support a summary of why he should be speaking at an upcoming conference this Fall in Chicago. We'll let you know if the conference organizers like our workshop idea!
If you like these ideas and want to stay on top of public relations trends and tips to navigate our ever-changing industry, please sign up here.